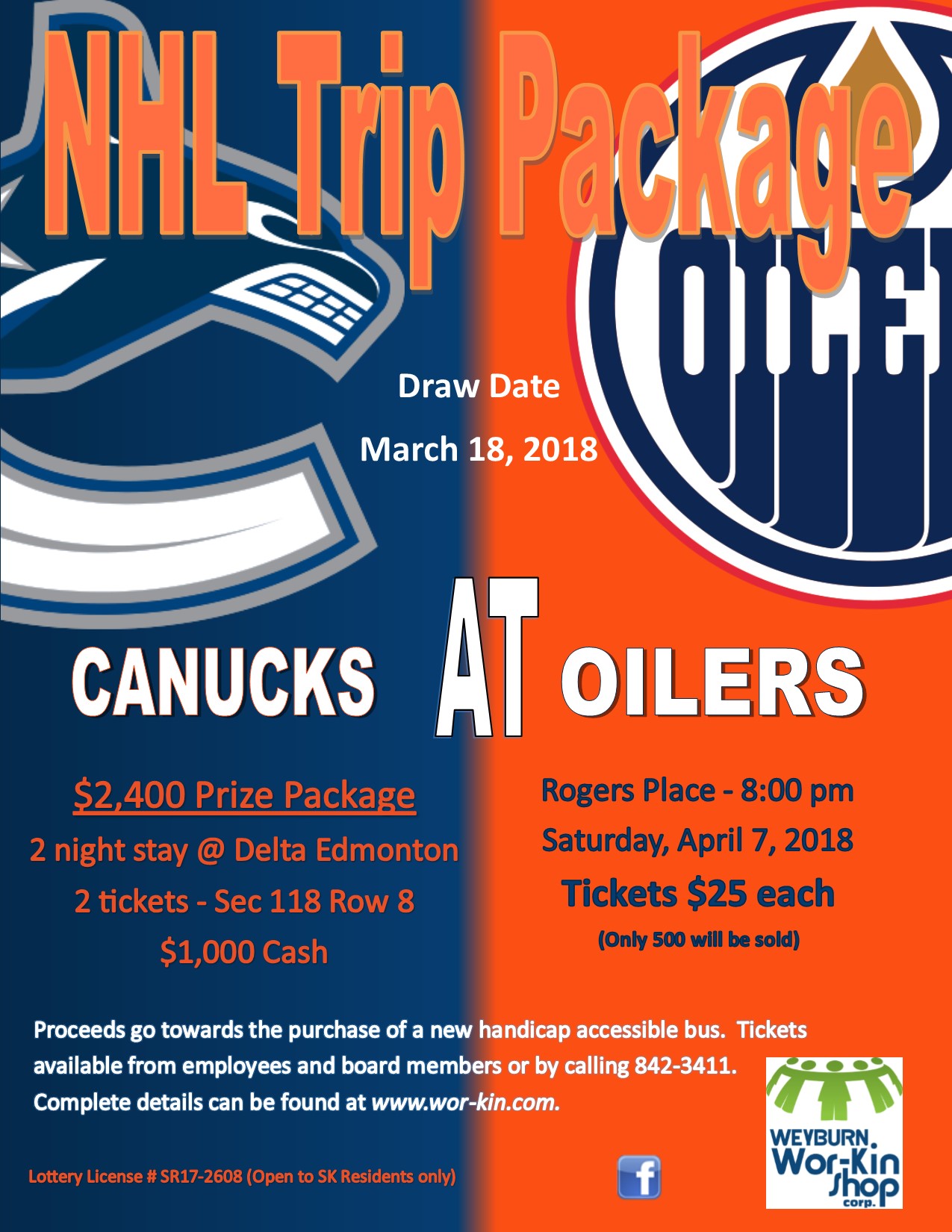 Frequently Asked Questions
What is the intent of this fundraiser?
Our current accessible bus is worn out and needs to be replaced. The cost of a new one is $80,000. By selling tickets on this prize package we hope to raise $10,000 towards this.
Who can buy tickets?
Anyone who is a resident of SK
How can I purchase tickets?
We accept the following forms of payment:

Cash

Cheque (payable to Weyburn Wor-Kin Shop Corp)

Etransfer

Credit Card

Call us at 306-842-3411 and provide your information
How many tickets are available?
Only 500 tickets will be sold