As a federally registered charity we are able to provide tax receipts for your donation over $20. All donations will go towards program improvements or specific projects we are working on. If you would like your donation to go towards something specific please contact us to discuss this.
Donors are publicly recognized unless anonymity is preferred.
New Bus Fund
We transport our clients between their homes and our programs within the city as well as to events in other communities. We currently have a 2001 model bus with a wheelchair lift for this purpose that needs replacement. It has over 180,000 km on it and is no longer safe, reliable, comfortable or financially feasible to continue to operate. The cost of a new vehicle is $80,000 and there is no Ministry funding for this. In late 2017 we launched a fundraising campaign to raise the necessary funds.
As of March 2019 we have raised $65,000 towards this project.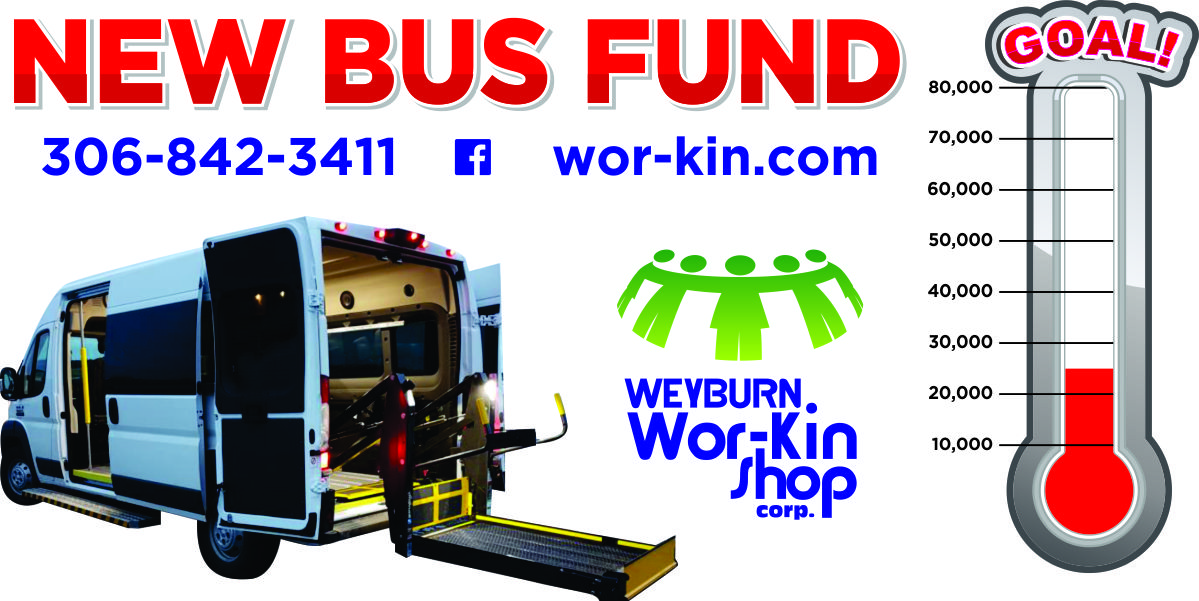 Future Projects
Our agency vehicles are an integral part of our success and upgrading them is a priority for our fundraising efforts. Once we realize our goal of a New Bus we will focus on upgrading our truck used in the services provided in our Vocational Training Centre. We currently have a 2008 Dodge Ram 2500 with 176,000 km on it. It will require upgrading in the not too distant future, so all donations will be earmarked for this effort unless otherwise specified.
In Lieu of Gift Giving
As an alternative to traditional gift giving people often opt to make a donation on behalf of someone they care about. What better way to do this than by donating to a cause that impacts the lives of extraordinatry individuals!
Contact us to make the arrangements and we will provide you with a card that you can then gift to your special person documenting the gesture made on their behalf.
Insightrix Research & SaskWatch
Our organization is a registered recipient with SaskWatch Research.
SaskWatch Research® provides an opportunity to enrich the lives of others less fortunate than you in Saskatchewan. Even a small donation of your reward points can make a world of difference.
Planned Giving / Gifts of Remembrance
Please contact us to discuss your personal wishes.